Dynetic-35 Balloon-Expandable Cobalt Chromium Stent System
The next-generation Dynetic-35 balloon-expandable, cobalt chromium, iliac stent system offers improved flexibility and up to 23% greater radial strength when compared with leading competitors.2,5 The entire stent size matrix is 6-F compatible, including diameters of 5 to 10 mm and lengths of 18 to 78 mm, and comes in working lengths of 90, 130, and 170 cm, the largest range of iliac stent sizes on the market.3 The thin-strut stent combined with the low crossing profile of the balloon catheter delivery system provides excellent deliverability.2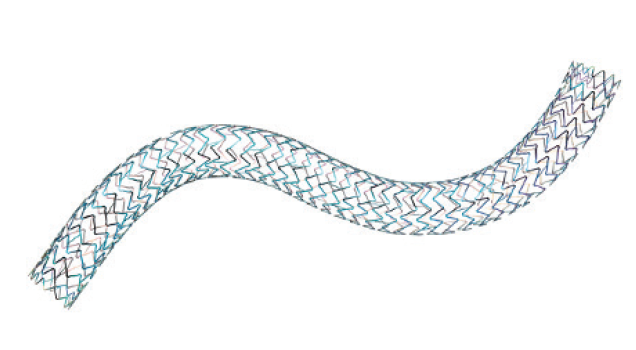 The 170-cm catheter length also enables a radial access approach. "I often have the need to use radial access to treat iliac artery disease, which provides more patient comfort and earlier discharge. Until now, available options for a radial approach have been limited. Fortunately, the new Dynetic-35 stent's 170-cm-length delivery system and 6-F sheath compatibility allow me to comfortably use radial access," explained Dr. Mercedes Guerra-Requena, Chief of Angiology, Vascular & Endovascular Surgery at Guadalajara Hospital in Guadalajara, Spain.
Dynetic-35 is indicated for treatment of de novo or restenotic atherosclerotic lesions in the iliac arteries and is approved for use in Europe and other markets that recognize CE Mark certification.
1. Biotronik data on file. IIB(P)13-2019. 8.0 mm stent diameter.
2. Biotronik data on file. 8.0 mm stent diameter.
3. Endovascular Today. European device guide: balloon-expandable stents. Accessed April 22, 2020. https://evtoday.com/device-guide/european/152
4. Biotronik data on file.
5. Biotronik data on file. IIB(P) 13-2019. 10.0 mm stent diameter.
---
Optimus CVS PTFE-Covered and Optimus XL Bare CoCr Extra-Large Stents
AndraTec GmbH
www.andratec.com
---
KEY FEATURES
Unique hybrid-cell design
Expansion diameter range up to 28 mm
The Optimus CVS (polytetrafluoroethylene [PTFE]-covered vascular stent) and Optimus XL bare cobalt chromium (CoCr) stents received European CE Mark in June 2020. These extra-large endovascular stents have an expansion range of up to 28 mm in diameter.
The Optimus CVS is designed to treat a large lumen in complex interventional procedures where high radial strength combined with a safe PTFE covering are needed. The unique end-free technology allows wider dilatation ranges without creating flaps, which can cause a potential risk for patients.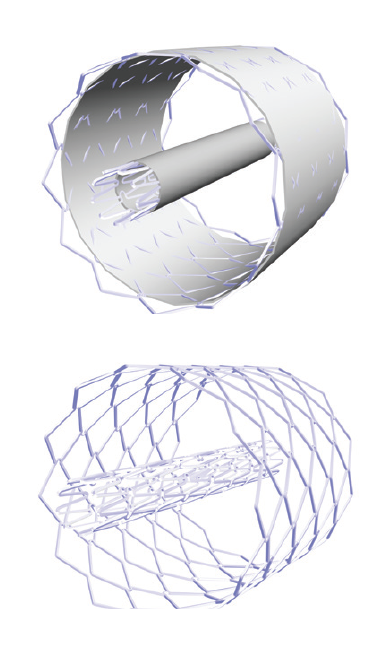 The Optimus CoCr Stent's unique patented hybrid-cell design and the CoCr material allow for the highest radial force and superior flexibility with minimal foreshortening.
Either stent can be used along with other AndraTec products, including the Lokum guidewire, AltoSa-XL balloon, and AltoSa-XL-Gemini balloon, as well as other vascular products.
---
---