September 21, 2020
AngioDynamics' Auryon Atherectomy System Commercially Launched in the United States
September 21, 2020—AngioDynamics, Inc. announced the United States commercial launch of the Auryon atherectomy system for the treatment of peripheral artery disease (PAD), including critical limb ischemia (CLI) and in-stent restenosis (ISR).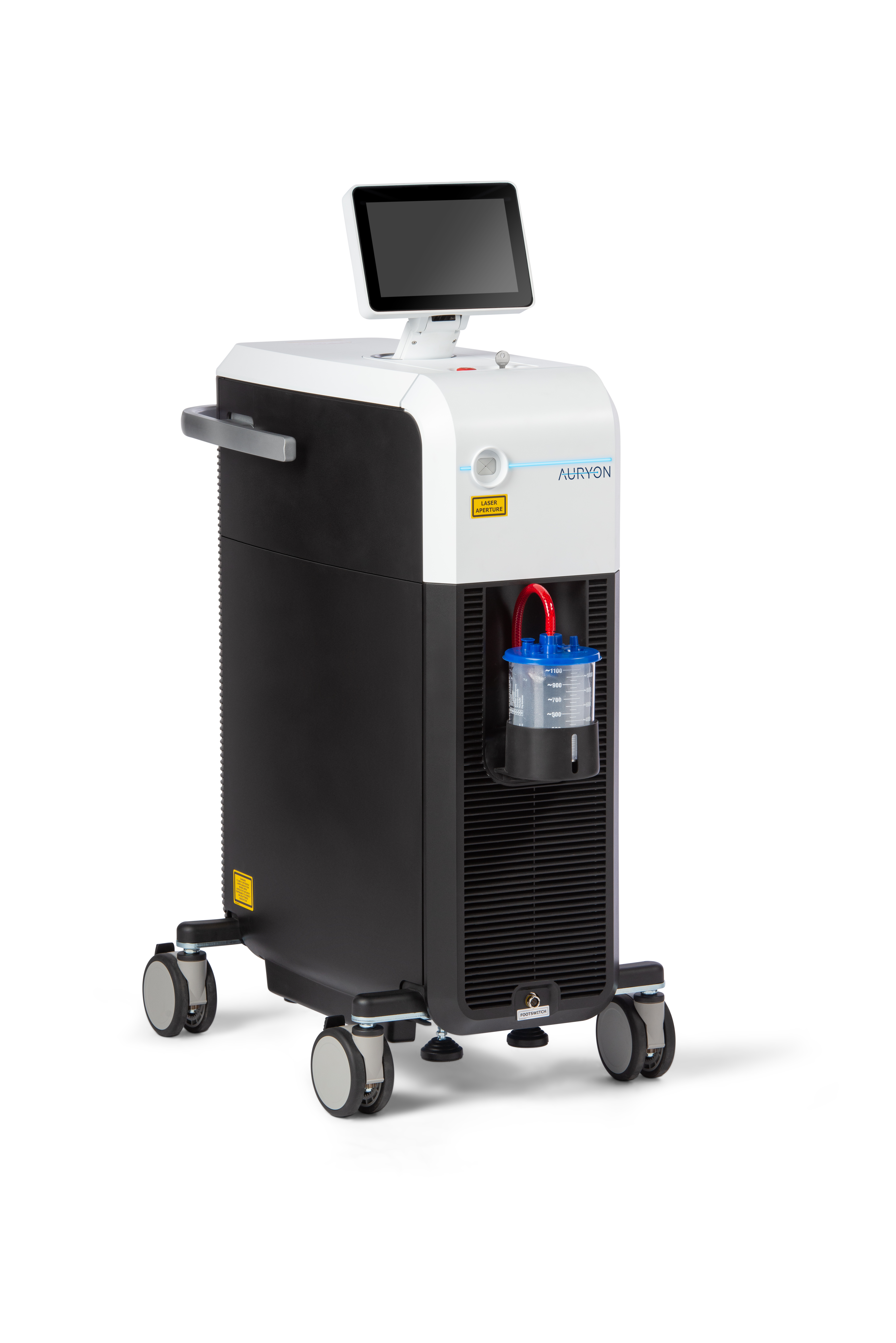 According to the company, the Auryon atherectomy system uses solid-state laser technology to efficiently treat lesions of any type, length, or location (ie, above and below the knee), with minimal impact on vessel walls. The system's 355-nm wavelength laser platform allows for the use of ultraviolet laser pulses with targeted biologic reactions that are effective in treating PAD while minimizing the risk of perforation and preserving the ability to vaporize lesions without thermal ablation. The system also offers aspiration and off-set capability in certain catheter sizes, which allows clinicians to address the risk of embolization and to treat all lesion types while answering a need for nonsurgical intervention options for PAD, the company notes.
AngioDynamics reports that the technology underlying the Auryon atherectomy system has been shown in clinical studies (here and here) to be effective in treating lesions ranging from soft plaque to severely calcified. During the pivotal trial for the Auryon atherectomy system, 0% target lesion revascularization (TLR) was shown at 6 months after receiving treatment for ISR.
"The Auryon atherectomy system for infrainguinal lesions and [ISR] has yielded excellent results without perforations, embolization, or other major complications," said Venkatesh Ramaiah, MD, in the company's press release. "The solid-state, longer-wavelength, and shorter-pulse approach differentiates the Auryon laser as a more efficient option across a wide range of plaque morphologies. This technology has the potential to save limbs and generally improve the quality of life for patients suffering from PAD." Dr. Ramaiah is Chief of Vascular and Endovascular Surgery & Complex Vascular Services at HonorHealth in Scottsdale, Arizona.
The Auryon system is FDA cleared with an indication for the treatment of infrainguinal stenoses and occlusions. In August 2020, AngioDynamics announced the start of a postmarket registry, PATHFINDER I, to evaluate the safety and efficacy of the Auryon atherectomy system in the real-world treatment of de novo, restenotic, and in-stent restenosis (ISR) lesions in infrainguinal arteries of patients with peripheral artery disease (PAD).
---
---