October 15, 2020
Endologix Launches Alto EVAR System in Europe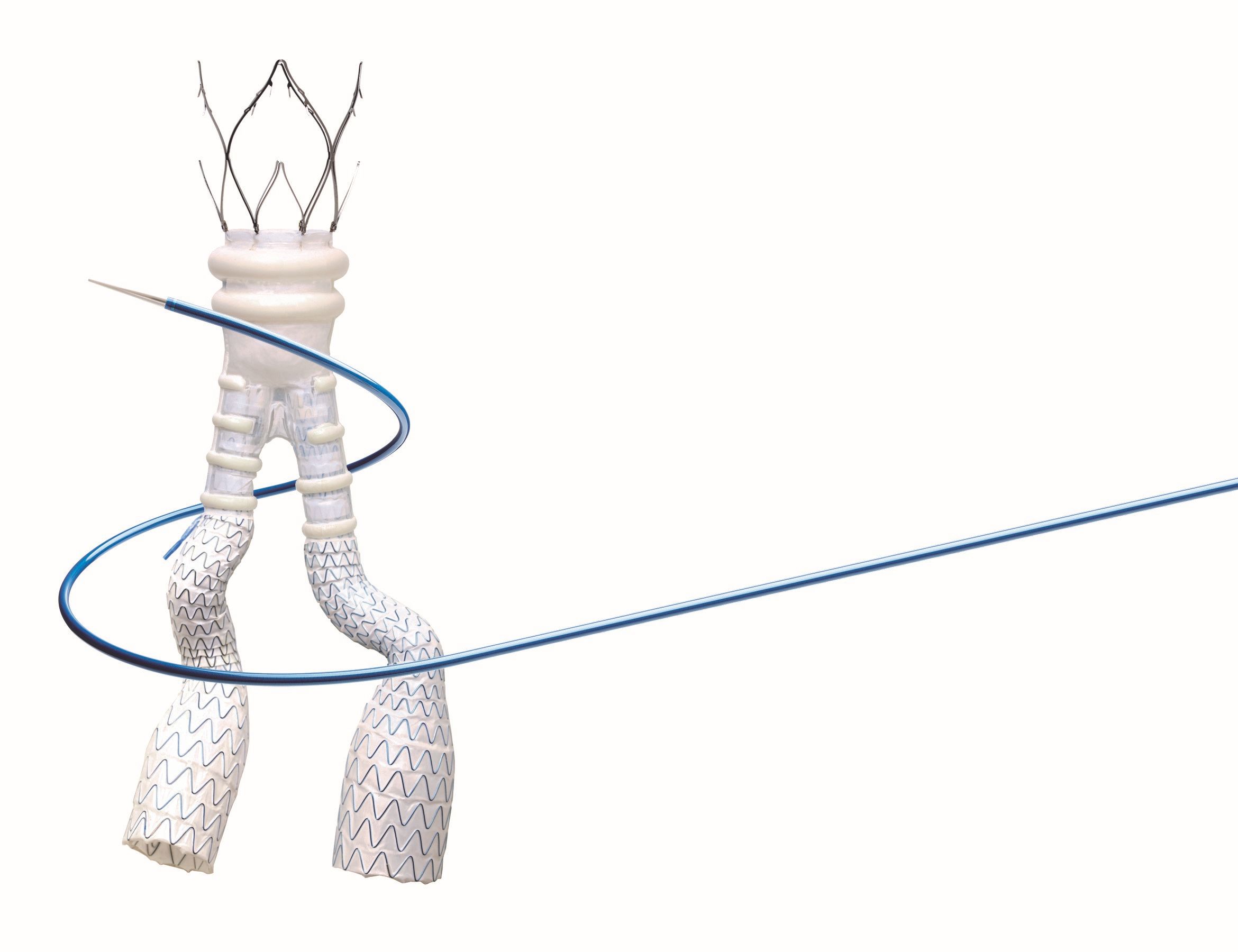 October 15, 2020—Endologix, Inc. announced commencement of the European commercial release of the Alto abdominal stent graft, which received CE Mark approval in August 2020 for endovascular aneurysm repair in abdominal aortic aneurysms.
The first European commercial implant of the Alto endograft was performed by Matthew Metcalfe, MBChB, MD, consultant vascular surgeon, and Kate Steiner, MD, consultant interventional radiologist, at East & North Hertfordshire Hospital in Stevenage, United Kingdom. Endologix noted that the physicians chose the Alto device because of the patient's short, thrombus-lined conical aortic neck that they determined could only be treated using Alto.


"We are very excited to have access to the Alto device given its unique approach to excluding the aneurysm using a custom sealing technology, and the higher sealing ring enabled me to land and seal in healthy aortic tissue, which should give this patient a good long-term durable outcome," commented Dr. Metcalfe in the company's announcement. "Building off previous product generations, there have been a whole host of feature enhancements which we have been anticipating, such as Alto's 7-mm neck requirement and 15-F delivery system, which allow us to treat a diverse set of patient anatomies."
On March 16, Endologix announced FDA approval of the Alto system, and the United States commercial launch of the device was announced on July 30.
---
---