October 26, 2020
Medtronic's Abre Venous Stent Receives FDA Approval to Treat Venous Outflow Obstruction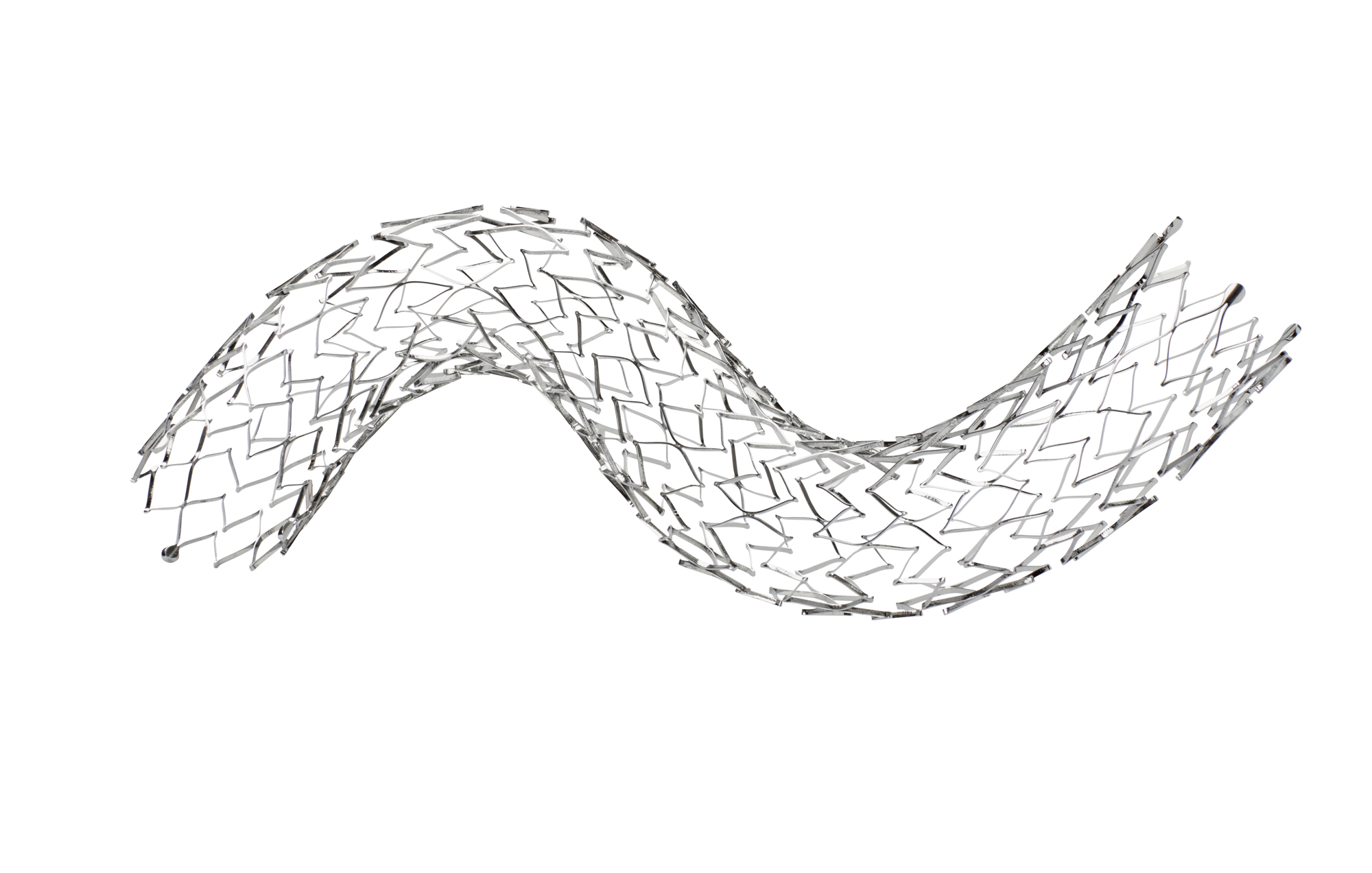 October 26, 2020—Medtronic announced it has received FDA approval for the Abre venous self-expanding stent system. This device is indicated for use in the iliofemoral veins in patients with symptomatic iliofemoral venous outflow obstruction, also known as deep venous obstruction.
According to the company, Abre is a self-expanding stent system intended for permanent implant and utilizes an open-cell design with three offset connection points to enable flexibility and stability during deployment.
The FDA approval is based on 12-month results from the ABRE clinical study presented in June during a CX 2020 Charing Cross virtual session dedicated to deep venous disease.
According to Medtronic, the ABRE study assessed the safety and effectiveness of the investigational Abre stent in 200 patients with iliofemoral venous outflow obstruction across the spectrum of deep venous obstruction including those with postthrombotic syndrome, nonthrombotic iliac vein lesions, and those who presented with an acute deep vein thrombosis.
The study also included a challenging patient population, 44% (88/200) of whom required stents that extended below the inguinal ligament into the common femoral vein. The study met its primary safety endpoint with a 2% (4/200) rate of major adverse events (MAEs) within 30 days. The study also met its 12-month primary effectiveness endpoint with an overall primary patency rate of 88% (162/184). Despite the challenging patient population, no stent fractures, and no stent migrations were reported.
MAE as defined in the study protocol included all-cause death occurring postprocedure, clinically significant pulmonary embolism, procedural major bleeding, stent thrombosis, and stent migration. MAEs were adjudicated by a Clinical Events Committee, except stent thrombosis and stent migration, which were assessed by an imaging core laboratory. Primary patency was defined as meeting all of the following criteria at 12 months postprocedure: freedom from occlusion or restenosis ≥ 50% of the stented segment of the target lesion and freedom from clinically driven target lesion revascularization.
"Patients with deep venous obstruction are often younger, therefore it's critical to have a venous stent that is not only safe and effective, but also strong and flexible," commented Erin Murphy, MD, Director of Atrium Health Sanger Heart & Vascular Institute's Venous and Lymphatic Program in Charlotte, North Carolina, and global principal investigator for the ABRE clinical study, in Medtronic's announcement. "With FDA approval, we now have this important tool in our arsenal to treat patients with even the most challenging of deep venous lesions."
Additionally, Medtronic notes that based on data presented at the LINC 2020, the Leipzig Interventional Course annual meeting by Stephen Black, MD, the Abre stent system demonstrated a 0% fracture rate in bench testing simulated out to 50 years. Dr. Black is consultant vascular surgeon, Guy's and St. Thomas' Hospital and Kings College in London, United Kingdom.
In Europe, Abre received CE Mark approval in April of 2017.
On November 17, the Sanger Heart & Vascular Institute announced that Dr. Murphy performed the first commercial procedure in the United States with the Abre venous self-expanding stent system at Atrium Health Pineville.
---
---