August 25, 2020
Mermaid Medical Group's D*Clot HD Rotational Thrombectomy System Launched in the United States
August 25, 2020—Mermaid Medical Group, a Denmark-based provider of minimally invasive medical devices, announced commercial availability of the D*Clot HD rotational thrombectomy system in the United States.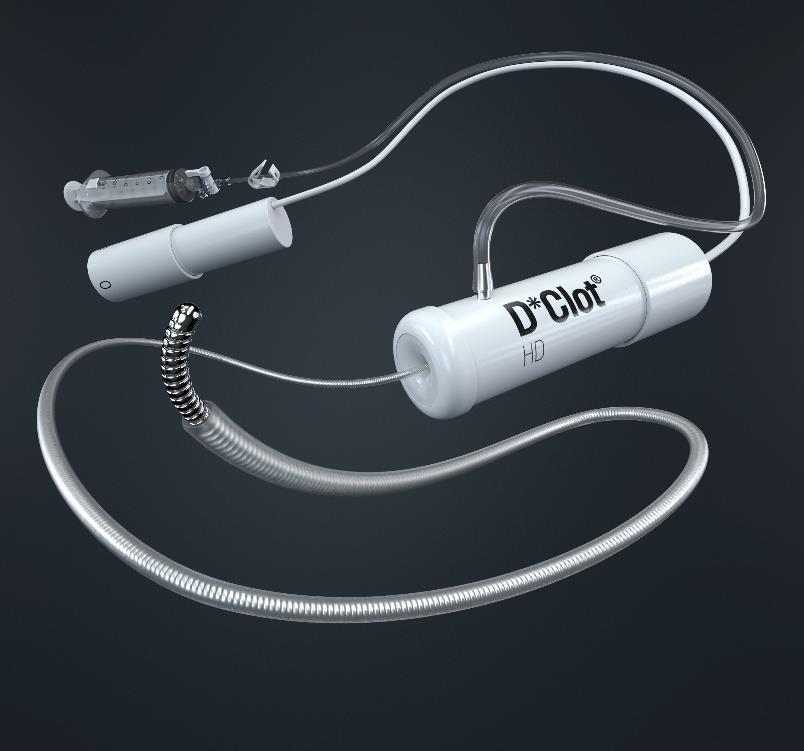 The device is designed to macerate and aspirate thrombus in arteriovenous fistulae and grafts.
According to the company, the D*Clot HD system provides safe and effective thrombectomy to allow patients to immediately return to their dialysis treatment. The device features include manual aspiration, solid single-piece tip design, and increased tactile response.
---
---