August 24, 2020
Stryker Launches Surpass Evolve Flow Diverter in the United States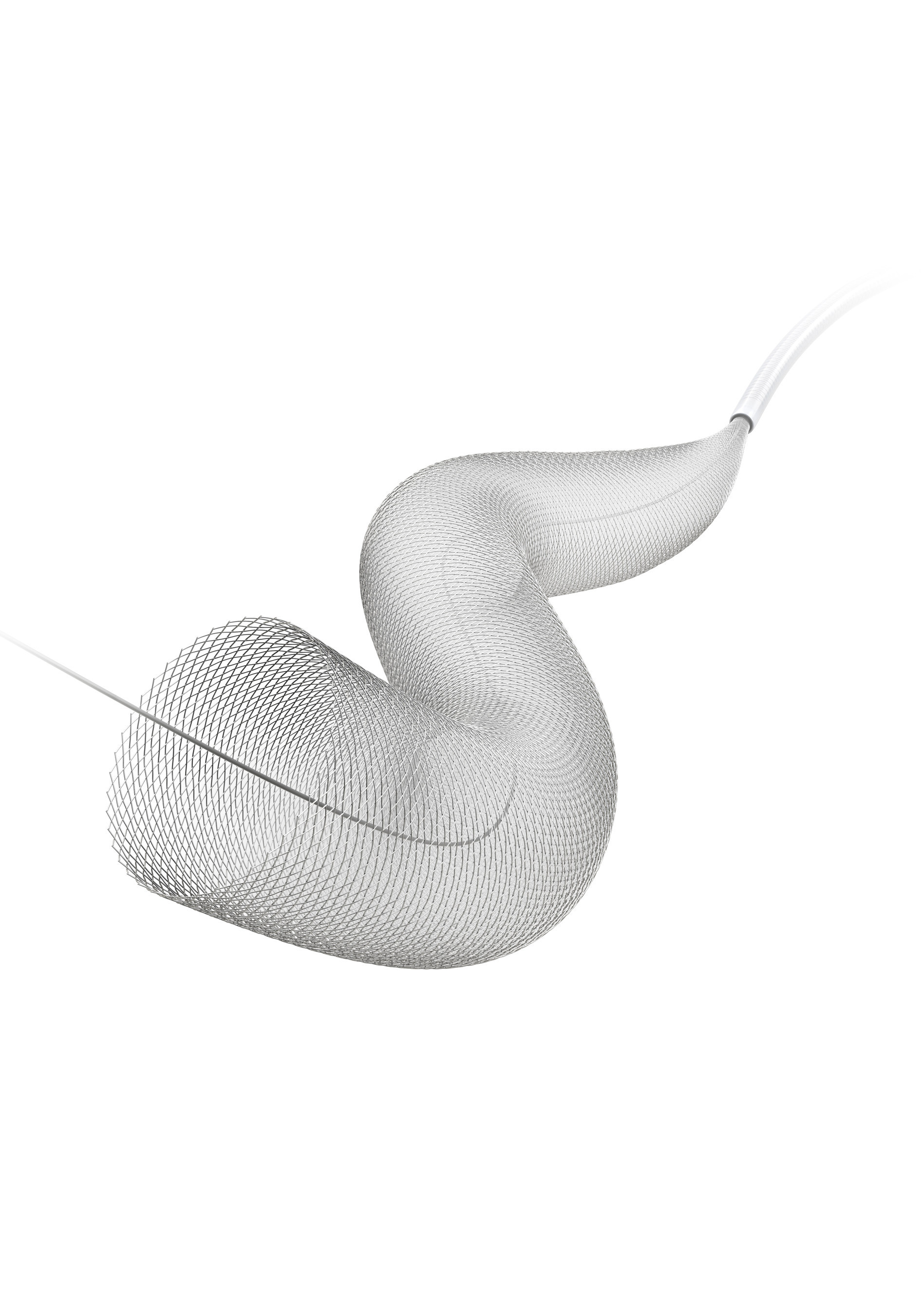 August 24, 2020—Stryker announced the launch of the Surpass Evolve flow diverter after receiving FDA approval for the device. The Surpass Evolve is a 64-wire cobalt-chromium flow diverter designed to redirect blood flow and promote aneurysm healing. The Surpass Evolve was launched in Europe in 2019.
The Evolve device joins the Surpass Streamline in Stryker's flow diverter portfolio. The company announced FDA premarket approval for the Streamline to treat unruptured large and giant wide-neck intracranial aneurysms in July 2018.
Ajay Wakhloo, MD, completed the first commercial procedure with the Surpass Evolve in the United States.
"This device builds on the success of Surpass Streamline, offering a highly optimized and easy to use flow diverter," commented Dr. Wakhloo in the company's announcement. "By increasing the braid angle, the novel 64-wire device delivers excellent flow diversion and a highly flexible implant for enhanced vessel wall contact. The higher mesh density of Surpass Evolve versus traditional 48-wire flow diverters may lead to faster aneurysm occlusion for patients."
---
---