July 14, 2020
Biotronik's Dynetic-35 Iliac Stent Launched in Europe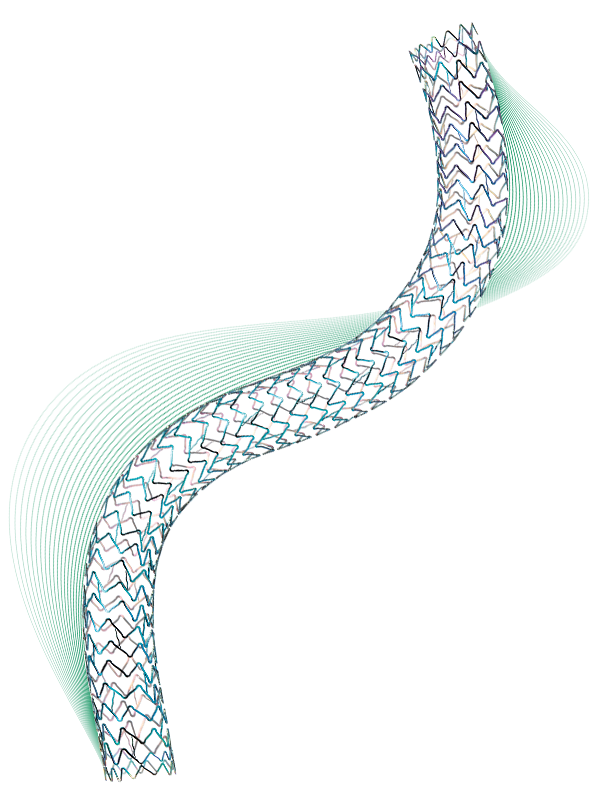 July 14, 2020—Biotronik announced the availability of Dynetic-35, the company's next-generation balloon-expandable cobalt-chromium iliac stent system. Dynetic-35 is indicated for the treatment of de novo or restenotic atherosclerotic lesions in the iliac arteries and is approved for use in Europe and other markets that recognize CE Mark certification.
According to the company, the entire Dynetic-35 stent size matrix is 6-F compatible, including stent diameters of 5 to 10 mm and lengths of 18 to 78 mm. The device comes in working lengths of 90, 130, and 170 cm. The thin-strut stent combined with the low crossing profile of the balloon catheter delivery system is designed to enhance deliverability.
"The new Dynetic-35 is a true improvement over the previous-generation stainless steel iliac stent," commented Michael Lichtenberg, MD, in Biotronik's announcement. "The flexibility, lower profile, and improved deliverability allow direct stenting even in more challenging lesions. In my clinical experience with the new stent system, I have been impressed by the smooth placement and deployment for a direct stenting approach, as well as the radial strength of the stent." Dr. Lichtenberg is Chief of Angiology at Arnsberg Vascular Center in Arnsberg, Germany.
The company noted that with the 170-cm catheter length option, the Dynetic-35 system also enables a radial access approach. Mercedes Guerra-Requena, MD, stated, "In my practice, I often have the need to use radial access to treat iliac artery disease, which provides more patient comfort and earlier ambulation. Until now, available options for a radial approach have been limited. Fortunately, the new Dynetic-35 stent's 170-cm length delivery system option and 6-F sheath compatibility enables me to comfortably use a radial approach." Dr. Guerra-Requena is Chief of Angiology, Vascular & Endovascular Surgery at Guadalajara Hospital in Guadalajara, Spain.
---
---