July 14, 2020
Penumbra Launches Indigo System Lightning 12 and Appoints Medical and Scientific Leadership
July 14, 2020—P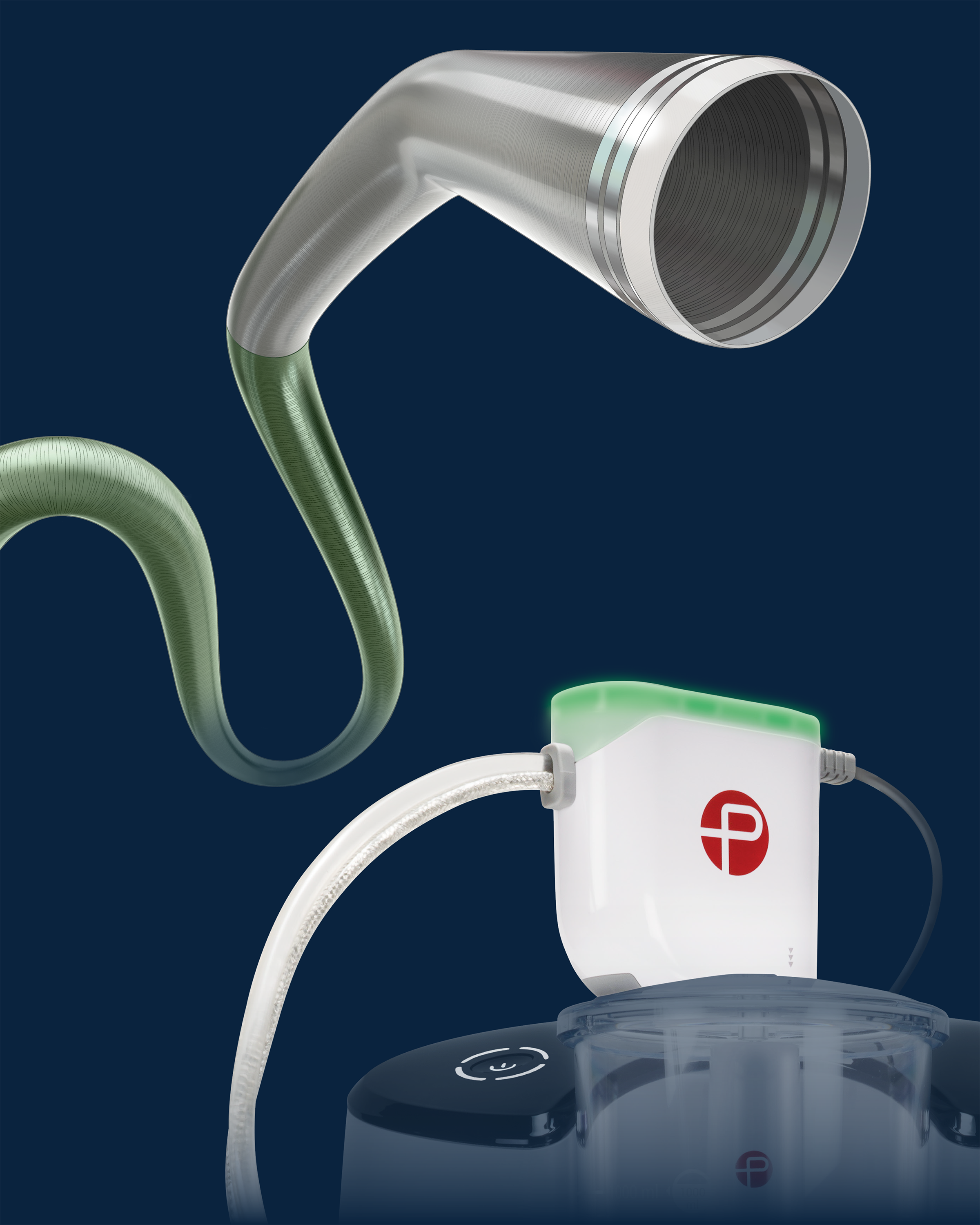 enumbra, Inc. announced the United States commercial availability of the Indigo System Lightning 12, which is the company's next-generation aspiration system for peripheral thrombectomy.
Penumbra also announced appointments for two newly created positions: Corey L. Teigen, MD, as Chief Scientific Officer and James F. Benenati, MD, as Chief Medical Officer.
According to Penumbra, Lightning 12 combines the company's new Indigo System Cat 12 aspiration catheter with its Lightning Intelligent Aspiration to enable physicians to focus on optimizing thrombus removal using the system's clot detection mechanism. Cat 12 is a large-lumen aspiration catheter that incorporates laser-cut hypotube-based catheter to provide deliverability and torqueability within the body.
"Penumbra continues to lead the field of clot management by bringing highly innovative technology to address the challenges that we as physicians face while caring for our patients, commented Frank Arko, MD, in the company's announcement. Dr. Arko is chief, Division of Vascular and Endovascular Surgery, Sanger Heart and Vascular Institute in Charlotte, North Carolina. Dr. Arko continued, "When dealing with thrombus, we have learned that it is the combination of the catheter along with powered aspiration that yields the most effective results. Lightning 12 with Intelligent Aspiration is a giant leap forward for the field of thrombectomy, and we have been very impressed with the early results at Sanger."
Regarding the Chief Scientific and Medical Officer appointments, the company advised that Dr. Teigen joins Penumbra immediately and will contribute his extensive scientific and clinical expertise to ongoing and future research and development efforts. Dr. Benenati will join Penumbra on September 1, 2020, and will contribute to clinical and medical affairs strategies and advise upon global commercialization and market development activities.
"In my radiology practice, I've seen firsthand the challenges medical practitioners face while treating difficult medical conditions," stated Dr. Teigen in the announcement. "At Penumbra, I have a profound opportunity to change the course of healthcare delivery for people living with vascular disease. I feel privileged to join Penumbra's unparalleled group of talented engineers and leaders, and I look forward to contributing my scientific knowledge to help solve challenging medical problems."
Dr. Benenati commented, "I'm excited to join Penumbra at this very important time for the company, where it's poised for growth, as it moves into the next generation of intelligent clot removal and expand into rehabilitation with the recent launch of the Real system. Penumbra has changed the landscape of healthcare by providing truly innovative solutions for a wide realm of medical challenges. In this next phase, Penumbra is set to broaden its reach on a global scale, and I am thrilled to join this excellent team and help accelerate the impact of its products."
---
---