October 12, 2020
Enrollment Begins for MedAlliance's PRISTINE Registry of the Selution SLR Sirolimus-Eluting Balloon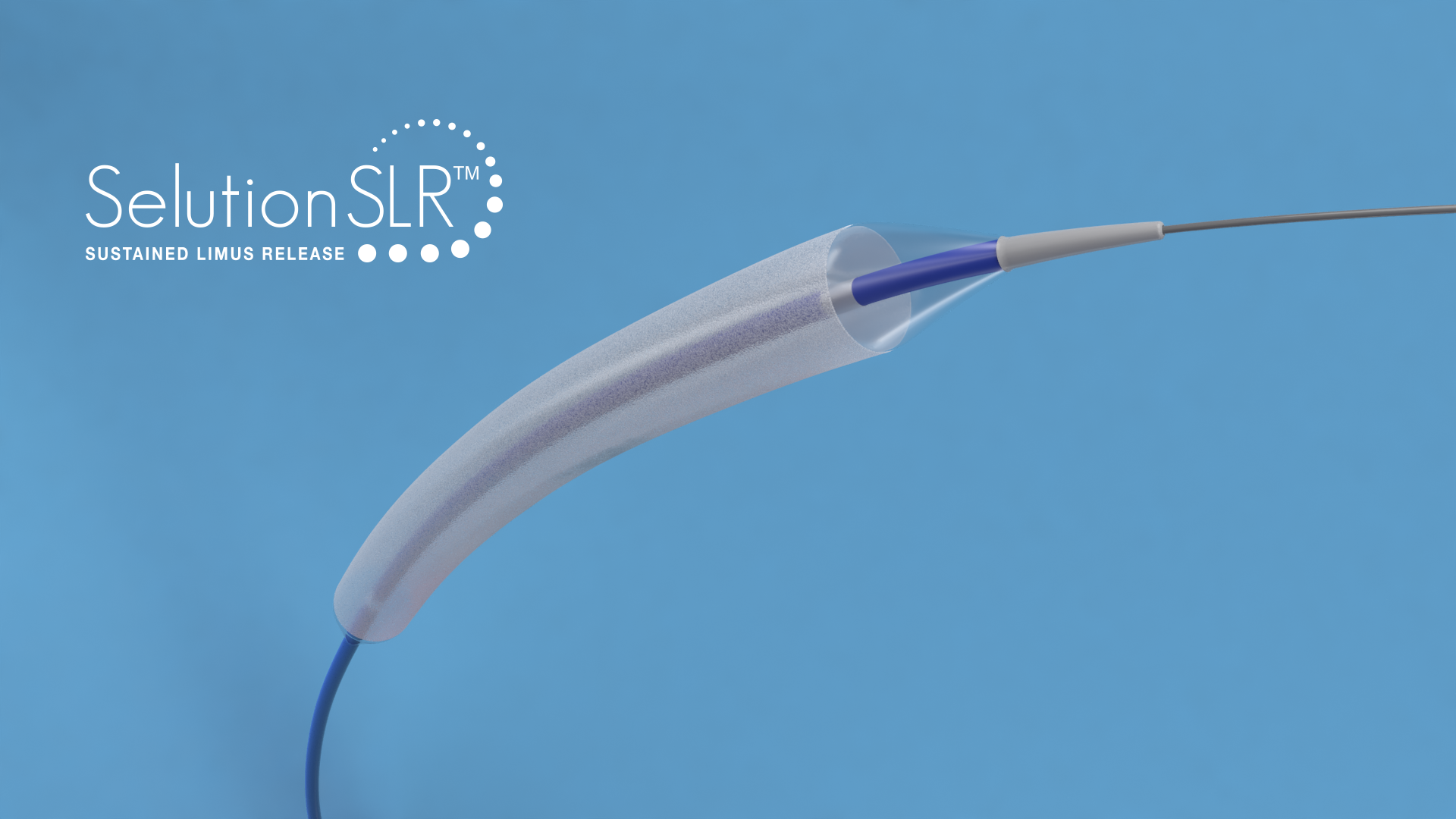 October 12, 2020—MedAlliance announced that the first two patients have been enrolled in the PRISTINE registry, which is evaluating the company's Selution SLR (sustained limus release) sirolimus drug-eluting balloon for the treatment of patients with chronic limb-threatening ischemia (CLTI).
The PRISTINE registry's objective is to evaluate the 12-month safety and performance outcomes in 75 patients with CLTI using the Selution SLR for the treatment of infrainguinal occlusive lesions (TransAtlantic Inter-Society Consensus C and D) at Singapore General Hospital (SGH). The primary safety endpoint is freedom from major adverse events through 30 days; the primary performance endpoint is freedom from clinically driven target lesion revascularization (CD-TLR) within 6 months. Secondary endpoints include primary patency at 6- and 12-month follow-up, freedom from CD-TLR at 12 months, clinical success measured by improvement in Rutherford class by one or more at follow-up, wound healing at 6 months, and freedom from major target limb amputation within 6 and 12 months postindex procedure.
"CLTI represents the worse part of the spectrum of peripheral artery disease, and patients are at an increased risk of limb loss and mortality. The incidence is likely to increase in Singapore because of the rising trend in diabetes and end-stage renal disease in the country, and these patients are a challenging and frail population," commented Associate Professor Tjun Tang, MD, lead investigator of the registry, in the company's announcement. "One of the cornerstones of treatment is to re-establish pulsatile blood flow to the foot to promote wound healing, and although percutaneous lower limb angioplasty has become the favored option of revascularization, its Achilles' heel is vessel recoil and restenosis from neointimal hyperplasia." Dr. Tang is a Senior Consultant in the Department of Vascular Surgery at SGH in Singapore.
Associate Professor Chong Tze Tec, MD, added "We believe this registry will give us detailed insight into the efficacy and safety of this new balloon technology, which will benefit this challenging group of patients." Dr. Tec is the Head and Senior Consultant for the Department of Vascular Surgery at SGH.
According to MedAlliance, the Selution SLR is a novel sirolimus-eluting balloon that provides a controlled sustained release of the drug, similar to a drug-eluting stent. It is described as using unique MicroReservoirs made from biodegradable polymer intermixed with the antirestenotic drug sirolimus that allow the controlled and sustained release of sirolimus. The company's proprietary cell adherent technology enables the MicroReservoirs to be coated onto balloons and adhered to the vessel lumen when delivered via an angioplasty balloon.
PRISTINE is a follow-up to the PRESTIGE clinical trial, which looked at the efficacy and safety of the balloon in below-the-knee atherosclerotic lesions, showed encouraging results at 6 months. The PRESTIGE trial reported good target lesion patency, low target lesion revascularization, and relatively high amputation-free survival, noted MedAlliance.
"SGH performs > 900 lower limb salvage revascularization procedures per year and has established multidisciplinary wound management protocols," said Dr. Tang. "We are highly encouraged by the pilot data we have found using this technology so far, and PRISTINE will offer further insight, leveraging on our experience with PRESTIGE, whether this sirolimus-coated balloon will become an established device in our angioplasty armamentarium in the future.
The Selution SLR has FDA Breakthrough Device designation status for a range of indications including the treatment of arteriovenous fistula, coronary in-stent restenosis, and peripheral below-the-knee lesions. MedAlliance was granted CE Mark for the device for the treatment of peripheral artery disease in February 2020.
---
---