September 3, 2020
Viz.ai's Stroke Platform Receives New Technology Add-On Payment From CMS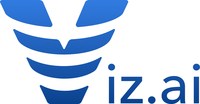 September 3, 2020—Viz.ai announced that the Centers for Medicare & Medicaid Services (CMS) granted a new technology add-on payment (NTAP) for the company's Viz LVO stroke software. The company states that this is the first NTAP granted for artificial intelligence software.
NTAP designations are generally awarded based on newness of the device/platform, cost, and clinical improvement. Viz.ai notes that it demonstrated a significant reduction in time to treatment and improved clinical outcomes in stroke patients to CMS, and that the NTAP for Viz LVO includes additional payment of up to $1,040 per use in patients with suspected strokes.
Viz.ai announced entry of its stroke identification software to the US market in February 2018. The computer-aided triage software uses an artificial intelligence algorithm to identify indicators associated with stroke. In July 2019, the company announced a partnership and distribution agreement with Medtronic. Its latest-generation platform was launched in February 2020.
"Since using Viz at our center, we have seen a decrease in time to treatment and an improvement in patient outcomes," commented Dr. Adam Arthur, Professor of Neurosurgery University of Tennessee Health Sciences Center and Semmes-Murphey Clinic, in the company's announcement. "This software should be considered now the gold standard for all systems treating stroke."
"Viz is the first software that meets CMS's strict substantial clinical improvement criteria," said Jayme Strauss, Executive Director of Neuroscience Piedmont Healthcare, in the announcement. "The extra reimbursement will empower hospitals as they strive to improve outcomes for stroke patients, especially during a pandemic where hospitals have the additional cost burdens associated with COVID. The Viz.ai platform provides the clinical improvement needed to improve a stroke program significantly and, with NTAP, hospitals can offer it without significant financial burden."
---
---