Alto Abdominal Stent Graft System
Endologix, Inc.
www.endologix.com
---
KEY FEATURES
Seals higher at 7 mm infrarenal for challenging necks
Simplifies the procedure with an integrated balloon
Navigates small, tortuous vessels with its ultra-low profile
The Alto abdominal stent graft system enhances proven polymer sealing technology to broaden applicability to accommodate the widest range of anatomies. The new design enables physicians to seal higher at 7 mm below the renal arteries to accommodate challenging necks. Alto includes an integrated compliant balloon to simplify the procedure and reduce the need for ancillary products. With an ultra-low 15-F outer diameter catheter, Alto facilitates delivery through narrow, diseased vessels.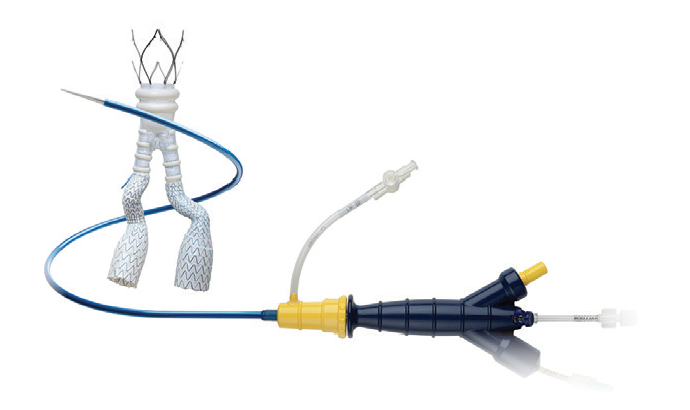 The FDA approval of Alto is supported by data from the ELEVATE investigational device exemption clinical study. Under the terms of FDA approval, the first 100 patients will be included in a postapproval imaging study to determine consistency in device selection between the company's internal imaging services and those of the implanting physicians, noted Endologix.
The company anticipates improved short-term outcomes relative to the Ovation iX system (their previous-generation abdominal stent graft) due to the design and manufacturing improvements incorporated into Alto.
---
---