Mentors and Protégés: Conversations on Career and Craft With William C. Culp, MD, FSIR, FACR, FAHA
Savannah Fletcher, MD, talks with Dr. Culp about his midcareer decision to transition from private practice to academic interventional radiology, his successes and challenges in stroke research, and still finding time to sail amid his passion for patient care.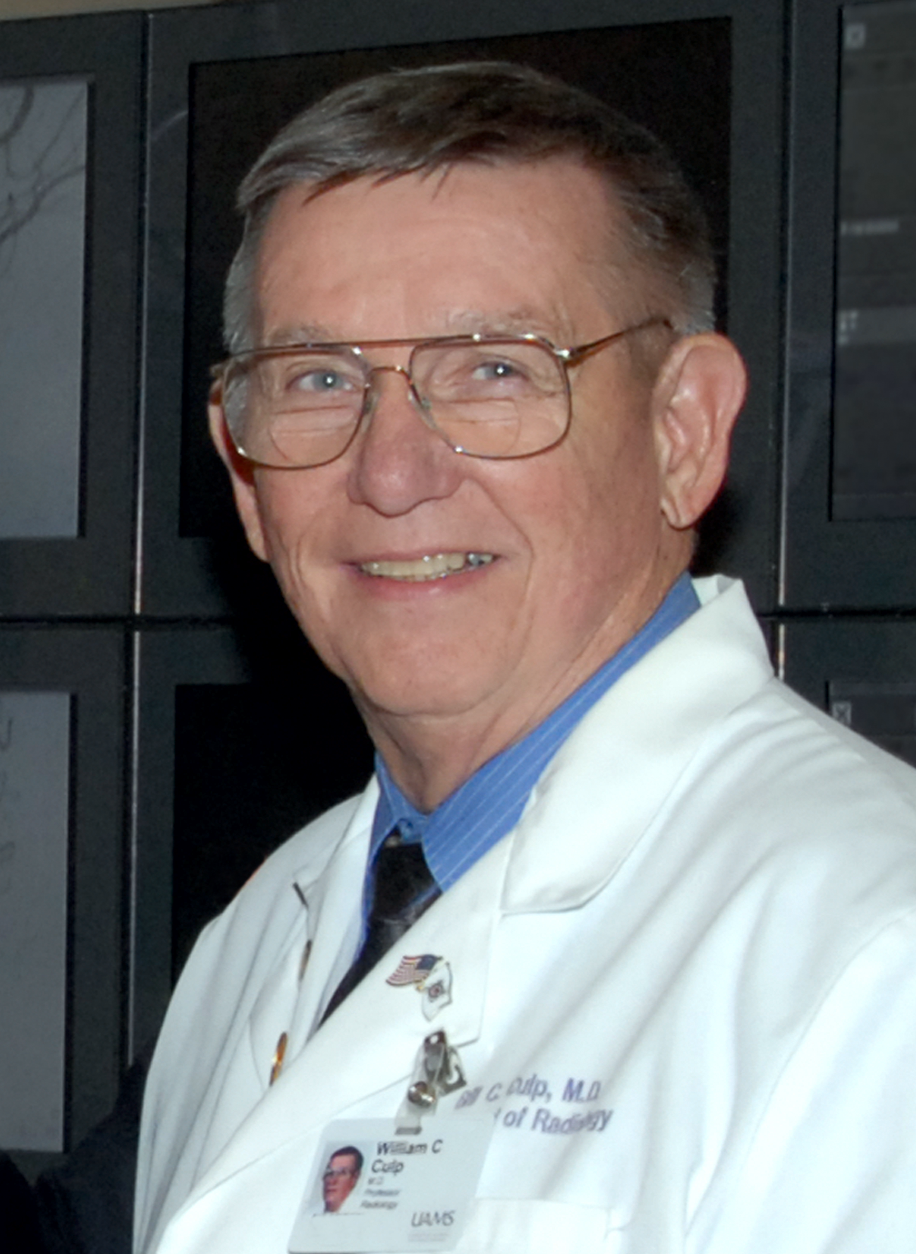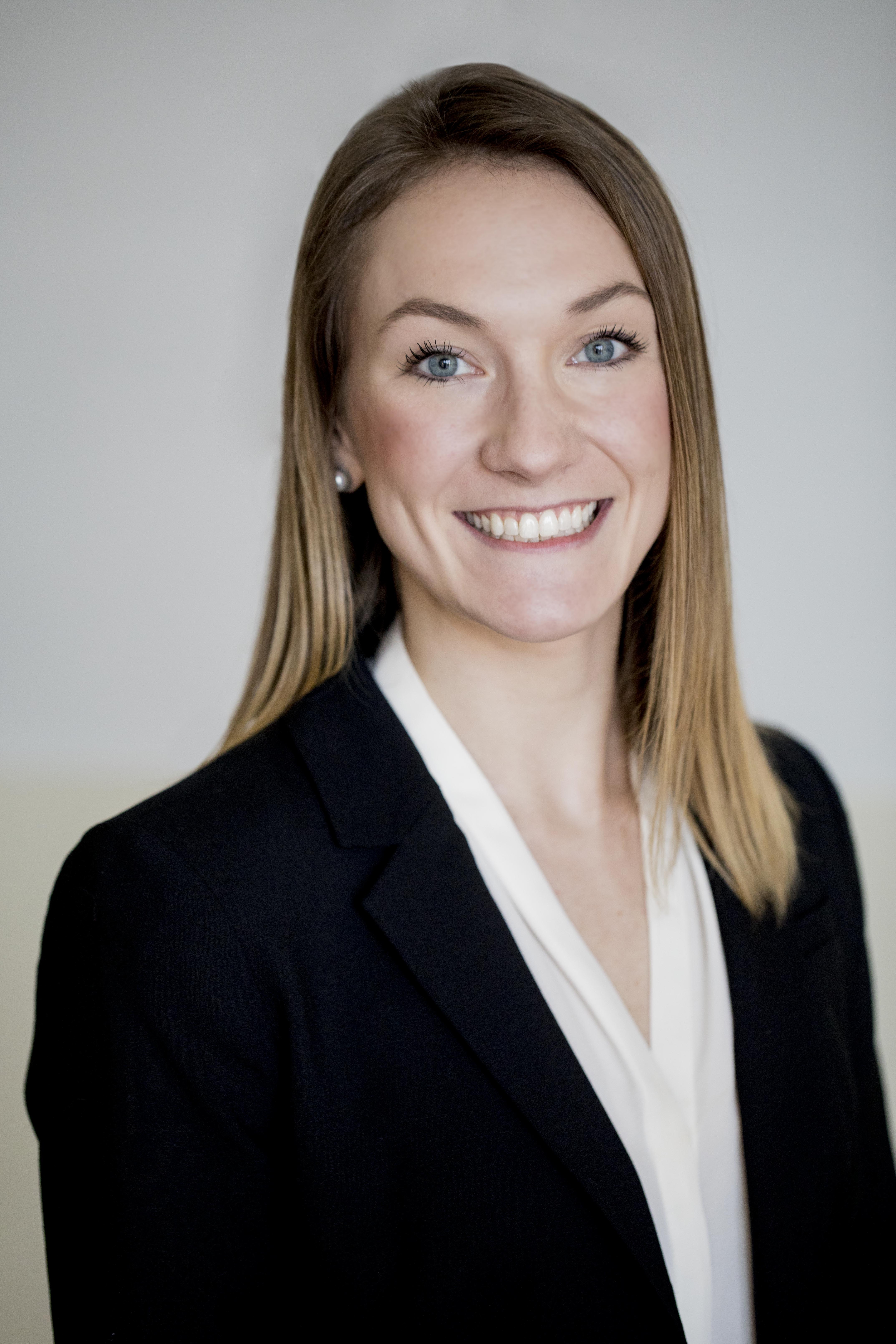 Can you share some background about yourself and where you did your training?
I grew up in a small town in Oklahoma with two older brothers and parents who stressed academic excellence, music, and our Southern family lifestyle. I attended the University of Oklahoma for undergraduate and medical school and skipped the fourth year of undergrad to start medicine a year early. To this day, my children, who all received a bachelor's degree before their doctorates, give me grief for "not graduating from college."
I began a rotating internship at the University of Oklahoma in 1967, which prepared me for my service years in the United States Coast Guard in Virginia. Then, my wife, daughter, and I moved onto a tiny sailboat and sailed for a year before I started my diagnostic radiology residency at the University of Texas Medical Branch in Galveston, Texas.
In 1974, we moved to Fort Smith, Arkansas, where I began work in private practice and performed "specials" for my several partners who did not like needles. At that time, "specials" in my private practice group included percutaneous transluminal angioplasty, percutaneous transhepatic cholangiography and drainage, abscess and renal drainage, needle biopsy, arterial and venous thrombolysis, and a lot of patient management—including house calls. We dabbled in intra-arterial acute stroke thrombolysis with some success but nothing close to the current techniques.
After 18 years, I realized that my desire for research would never come to fruition in private practice and an interventional radiology (IR) fellowship was what I needed to prepare for practice in academic medicine. That fellowship came at the University of Nebraska, which was blessed with four IR faculty members who gave their one fellow half a dozen (often conflicting) perspectives on every case. It was great training. In a small academic program, there was a lot of clinical work far beyond my private practice experience, and it even included active animal research in radiofrequency ablation and xenotransplants. The best research was with the liver transplant program—one of the largest in the country at that time—which included human hepatocyte transplants that I did in IR.
From there, I spent 2 years as faculty at the University of Florida, several years back at the University of Nebraska, and then to the University of Arkansas for Medical Sciences (UAMS) in 2001.
Did you always want to go into IR? What other specialties did you consider?
Surgery was my first interest during medical school. Then, radiology came along and I was exposed to specials, which became my main focus. IR did not exist in the early 1970s when I first trained, so I decided to sign up for radiology with a strong emphasis on specials.
Can you tell us about some of the research you have been a part of in the past?
For many years, beginning during my IR fellowship at the University of Nebraska, I have been focused on potential stroke therapies. Thrombolysis using several microbubble and ultrasound-augmented techniques dominated my early faculty work at the University of Arkansas.1-10 We eventually acquired funding from the National Institutes of Health (NIH) and a patent in the subject. In the process, we developed, refined, and published some angiographic stroke models in rabbits that have been of value in the field.11-14 These were good steps toward larger models that overcame the numerous weaknesses of much smaller animal models. Our final paper in ultrasound thrombolysis showed better results with microbubbles than with tissue plasminogen activator or any other technique.15 That award-winning paper was very satisfying and led to a large phase 3 trial; however, it is still not in clinical use.
Where did you find the inspiration for your previous research projects?
Nearly every project of mine has originated from a clinical need. It was always patients who inspired me. Oftentimes, discussion with colleagues or industry triggered an idea that led to a project or inspired me to build on someone else's work. If you immerse yourself in a subject, good ideas will flow from there because really good ideas don't come on command.
Are there any research projects you have worked on that you are particularly fond of or that hold special significance to you?
The field of neuroprotection research has been filled with successful animal treatments and failed human treatments. At times, it has been a very frustrating field of engagement, with little funding from the usual sources for almost 15 years. Our work fighting ischemia in the brain started with rabbits and rats, and we published several articles on dodecafluoropentane emulsion.16-21 We have defined much of the basic information and progressed from animal work across "Death Valley" to a human trial. In a randomized, double-blinded phase 1/2 trial done at UAMS without outside funding, the perfluorocarbon emulsion given intravenously appeared safe and even suggested efficacy at the highest dose range in our 24 human acute stroke cases.22 We are now pursuing a much larger phase 2 trial. Other applications appear nearly limitless. Ischemia anywhere and everywhere needs study; I wish I had another 20 years to spend on it.
What were some of your biggest challenges, and how did you overcome them as you were pursuing the work?
One of the challenges has been dealing with the red tape involved in research. When it takes months of paperwork with the FDA and the institutional review board, that can be very frustrating. Lack of NIH funding in stroke research was a huge challenge as well. However, I think the biggest challenge has been myself. The 18 years I spent in private practice handicapped my research potential. Furthermore, I enjoy sailing. Six weeks sailing with my family is 6 weeks of magic. However, coming back to focus on IR, patient care, and academics gave me a purpose in life.
What do you think is the single biggest mistake you see students, residents, and fellows make when they are trying to assemble a research project?
The most common mistakes are having only an amorphous plan, no clear aims to accomplish, and no driving energy to push you forward. You must be driven to succeed, and a mentor can be of great value. A mentor doesn't have to be in your department or your college. Remote mentoring is inefficient but not impossible. Your drive is what matters most. It will keep you working hard despite obstacles. Refine your plan, first in terms of general goals, and then to more specific steps and formal aims. A good mentor can help with this.
Another mistake I have seen is depending too much on others on your team. Team delays and failures are very common, almost a rule in research. Be sure each element has a backup or be prepared to do it yourself. You may not be able to do it all yourself, but you can learn to do many nonstandard things that make the difference between failure and success for the whole team.
In your opinion, what is the single most exciting thing coming to IR in the future?
Neuroprotection! So many areas have great potential, but stroke comes to my mind first. Mechanical thrombectomy is very hard to deliver promptly outside of cities with comprehensive stroke centers. For the rural half of the country, a better system is badly needed. I hope that my research will lead to neuroprotection that can be given in the field, an ambulance, or a spoke hospital and stop the clock on the ischemic brain injury. Then, transport to a competent thrombectomy site can be safely accomplished. I think another 5 years of research may accomplish just that. Further research in other ischemic fields and other therapeutic agents begs to be done. I would love to have another 25 years doing IR and research on ischemia protection, but that must go to the young.
What do you think has contributed most to your current success as a physician and as a researcher?
I have been fortunate that people in many places have been good about helping me in both technical and human issues. My smaller universities didn't have as many opportunities as the larger ones, but I have found that good folks may be very likely to help a colleague. I have been lucky to have excellent mentors and a supportive chairman. Strong ties in surgery and neurology have been most productive. Collaborators on another campus 200 miles away have even been important parts of the team.
Simple greetings in the hall set a nice tone each morning as I do my 5 AM walk-around. That helps my outlook immensely. A good outlook counts, human interactions count, and I am happy to be here. My tenacity has been critical in the face of the roadblocks in research.
Workarounds are my specialty. Even more critical is the objective analysis of the data in a project. Wishful thinking can twist data into a misleading mess. Maintain the blinds and analyze the data with a firm hand. Then, follow it wherever it leads. Three or four times in the last dozen years, the final analysis has provided surprising positive outcomes— surprising because I was so completely blinded. Those are truly wonderful days for the whole team.
If you had a chance to redo any part of your training, what would it be?
I would recognize my need to do academics and a fellowship much sooner. IR fellowships were not available in 1974 or I might have. I would now require that much of the fellowship was in research but not necessarily in one of the large programs. The personal attention I received at smaller sites has been important to me, and those friendships matter when rough times hit.
Someone suggested that the 2 years I took off to go sailing with the family kept me from rising higher up the academic ladder. Although that may be the case, I would not give those years up for a little more power or a lot more money. I have cared for folks and treated stroke, some who have gotten better. I do research, some of which is good. I sail. The warm memory of sailing abroad across the Bahama Bank as the soft golden light of dawn wrapped me in its moist arms and my family safely slept below—that memory is priceless.
How do you balance the demands of research, clinical responsibilities, and teaching—the so-called triple threat?
This is touched on earlier and is a real concern. We have numerous fine clinicians and excellent teachers in our department and few good researchers. As a young faculty member, some publications are required for promotion and tenure. They also must receive good teaching scores and maintain clinical productivity. Therefore, each physician must be a triple threat for a while. In those first few years, a pattern develops, and something will become the dominant characteristic of the individual. The switch from a clinical or teaching emphasis to research is exceedingly rare. Therefore, if your goal is to be a physician-scientist, you must involve it from the start. I did this in what was an extremely inefficient and delayed manner. No one should intentionally follow my example from the start. I suppose the lesson here is that almost any trail can lead somewhere if you take enough turns and keep on walking. What matters is to ultimately satisfy your nature.
What is your advice to budding physician-scientists for achieving work-life balance?
It is difficult. Listen to your heart. Make your work meaningful. Life is too short to waste it. Medicine is certainly meant to be meaningful—a calling, not just an academic exercise. However, if you do not also invest in your family, the extremes of life may be difficult to manage. My wife, Tracy, and I divided family tasks and things went very well. All four of our surviving children, who are doctors of various flavors, are in their own practices taking care of either people or animals. Tracy gets credit for them because she did most of their care and upbringing. I cared for my IR patients and did radiology and research. But when I was off work, we all did long 4- to 6-week vacations as a family. We were active at church. We sailed and ate so many lobsters that the kids demanded a switch to grouper! I've made mistakes in the past, but there are a lot of things I did right, and raising those kids was the "rightest" thing!
Do you have any other advice for a trainee who is hoping to pursue a career as a clinician and researcher?
Dr. Michael Soulen recommends attending large centers early in your training, and that makes sense to me. I certainly could not see taking our children to a big city for any length of time back then, and they did not accompany me on my fellowship year. But, my experience proves that a very satisfactory life in academic IR can start late and still be built on a series of smaller sites, from private practice to a small university. If you're driven, you'll get somewhere. Don't miss out on such a wonderful thing. It has been such a blessing for me.
Finally, I would like to point out that the Society of Interventional Radiology Foundation (SIRF) supports student research in the form of grants. My wife and I funded this for 10 years, along with other projects in the SIRF. I encourage students and trainees to take advantage of these opportunities offered and members to support these efforts by the SIRF. More of us should be doing the research that pushes us forward.
1. Borrelli MJ, O'Brien WD Jr, Bernock LJ, et al. Production of uniformly sized serum albumin and dextrose microbubbles. Ultrason Sonochem. 2012;19:198-208.
2. Tsivgoulis G, Culp WC, Alexandrov AV. Ultrasound enhanced thrombolysis in acute arterial ischemia. Ultrasonics. 2008;48:303-311.
3. Borrelli MJ, O'Brien WD Jr, Hamilton E, et al. Influences of microbubble diameter and ultrasonic parameters on in vitro sonothrombolysis efficacy. J Vasc Interv Radiol. 2012;23:1677-1684.e1.
4. Agarwal A, Khan MS, Aduli F, et al. Mesenteric vein thrombosis treated successfully with ultrasound augmented thrombolysis. Acta Gastroenterol Belg. 2012;75:55-57.
5. Flores R, Hennings LJ, Lowery JD, et al. Microbubble-augmented ultrasound sonothrombolysis decreases intracranial hemorrhage in a rabbit model of acute ischemic stroke. Invest Radiol. 2011;46:419-424.
6. Culp WC, Porter TR, McCowan TC, et al. Microbubble-augmented ultrasound declotting of thrombosed arteriovenous dialysis grafts in dogs. J Vasc Interv Radiol. 2003;14:343-347.
7. Atherton ME, Culp WC, Brown AT, Erdem E. Successful intravascular ultrasound thrombolysis of dural sinus thrombosis with pre-existing subarachnoid and intraparenchymal hemorrhages. Interv Neuroradiol. 2010;16:455-458.
8. Brown AT, Flores R, Hamilton E, et al. Microbubbles improve sonothrombolysis in vitro and decrease hemorrhage in vivo in a rabbit stroke model. Invest Radiol. 2011;46:202-207.
9. Culp WC, Porter TR, Lowery J, et al. Intracranial clot lysis with intravenous microbubbles and transcranial ultrasound in swine. Stroke. 2004;35:2407-2411.
10. Culp WC, Erdem E, Roberson PK, Husain MM. Microbubble potentiated ultrasound as a method of stroke therapy in a pig model: preliminary findings. J Vasc Interv Radiol. 2003;14:1433-1436.
11. Culp BC, Culp WC. Rabbit subselective angiography stroke model. Stroke. 2008;39:e165.
12. Culp WC, Woods SD, Brown AT, et al. Three variations in rabbit angiographic stroke models. J Neurosci Methods. 2013;212:322-328.
13. Brown AT, Skinner RD, Flores R, et al. Stroke location and brain function in an embolic rabbit stroke model. J Vasc Interv Radiol. 2010;21:903-909.
14. Culp BC, Brown AT, Erdem E, et al. Selective intracranial magnification angiography of the rabbit: basic techniques and anatomy. J Vasc Interv Radiol. 2007;18:187-192.
15. Culp WC, Flores R, Brown AT, et al. Successful microbubble sonothrombolysis without tissue-type plasminogen activator in a rabbit model of acute ischemic stroke. Stroke. 2011;42:2280-2285.
16. Culp WC, Brown AT, Lowery JD, et al. Dodecafluoropentane emulsion extends window for tPA therapy in a rabbit stroke model. Mol Neurobiol. 2015;52:979-984.
17. Arthur MC, Brown A, Carlson K, et al. Dodecafluoropentane improves neurological function following anterior ischemic stroke. Mol Neurobiol. 2017;54:4764-4770.
18. Brown AT, Arthur MC, Nix JS, et al. Dodecafluoropentane emulsion (DDFPe) decreases stroke size and improves neurological scores in a permanent occlusion rat stroke model. Open Neurol J. 2014;8:27-33.
19. Woods SD, Skinner RD, Ricca AM, et al. Progress in dodecafluoropentane emulsion as a neuroprotective agent in a rabbit stroke model. Mol Neurobiol. 2013;48:363-367.
20. Fitzgerald RT, Ou X, Nix JS, et al. Dodecafluoropentane emulsion delays and reduces MRI markers of infarction in a rat stroke model: a preliminary report. Magn Reson Imaging. 2015;33:236-239.
21. Culp WC, Woods SD, Skinner RD, et al. Dodecafluoropentane emulsion decreases infarct volume in a rabbit ischemic stroke model. J Vasc Interv Radiol. 2012;23:116-121.
22. Culp WC, Onteddu SS, Brown A, et al. Dodecafluoropentane emulsion in acute ischemic stroke: a phase Ib/II randomized and controlled dose-escalation trial. J Vasc Interv Radiol. 2019;30:1244-1250.e1.
---
---